Don Stacy
Owner of dsparada Color Salon – Celebrity Hair Stylist
At dsparada Color Salon, our love for style starts at the top. Nationally acclaimed hair stylist Don Stacy helped to put Raleigh, NC on the glamour radar when he founded dsparada Color Salon in 2000. Since then, our hair salon has built a reputation for innovative styling, hair coloring expertise, and a depth of knowledge you won't find anywhere else in the Triangle.
---
Jennifer Cooper
Stylist
As a member of the dsparada team since 2009, Jennifer takes pride in her work and every aspect of hair design. Working with the best of the best from Goldwell, Kevin Murphy, and ColorProof, she has become an envoy with Colorproof and holds many certifications in keratin smoothing systems. Inspiration and education are a key part of her success. She frequently attends trend-setting education seminars so that she can better serve her clients, as well as stay on the "cutting edge" of hair design.
---
Jon Weston
Stylist
Our experienced stylist, Jon Weston, has been a part of our team since 2013. Jon has been styling hair in the Raleigh area for more than nine years, and boasts extensive post-graduate cutting and styling training with RUSK, as well as specialized color training with Redken International Style Houses. His specialties include multi-dimensional blonde highlighting and short style cuts.
"My main passion with what I do is to provide my clients with a bespoke style that is truly their own. Whether it be classic and sophisticated, or modern and sassy!" – Jon Weston
---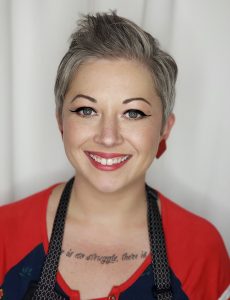 Bonnie
Stylist
Originally from Long Island, New York, Bonnie has lived in North Carolina for 24 years. With over 10 years in the hair industry, she loves to paint and brings her unique creativity to her love of hair-styling. She specializes in funky cuts and color.
"As a new team member of DSparada, I am very excited to further my education and learn new techniques." – Bonnie
---
Rhonda
Stylist
Rhonda comes to us from Keystone, Iowa. Her love of hair comes naturally but was truly inspired by her mother, when she was 8 years old, cutting her father's hair in the kitchen, and at the age of thirteen, and she was rolling a perm for her cousin in her kitchen. She is Passionate, Hard Working and Caring. Her areas of expertise include Goldwell Color, Brazilian Blowout, Hanzo (cutting), TIGI (cutting/color), WELLA (color), SOCAP (extensions specialist), AQUA (extensions specialist), Former educator for TIGI, Former educator for LaBraziliana Keratin Treatments. Book your appointment with her today. You'll be sure to look amazing when she is done with you!
"Doing her fills my SOUL with such joy and thankfulness. I am very blessed and grateful that God has given me the gift and talent to touch so many people!" – Rhonda
---
Salon Coordinators
Siera
Hi everyone! My name is Siera. I have been at dsparada for a few months now and have fallen in love with the industry. When I'm not working, I'm watching criminal minds, reading a book, or painting. I am originally from Ft. Myers, FL, but have grown up in the Raleigh area and love where I live. Come visit my smiling face!
---